Business
Nexans AmerCable Systems providing unique connectivity solution for the first offshore wind-powered charging station for support vessels.
Aug 22, 2022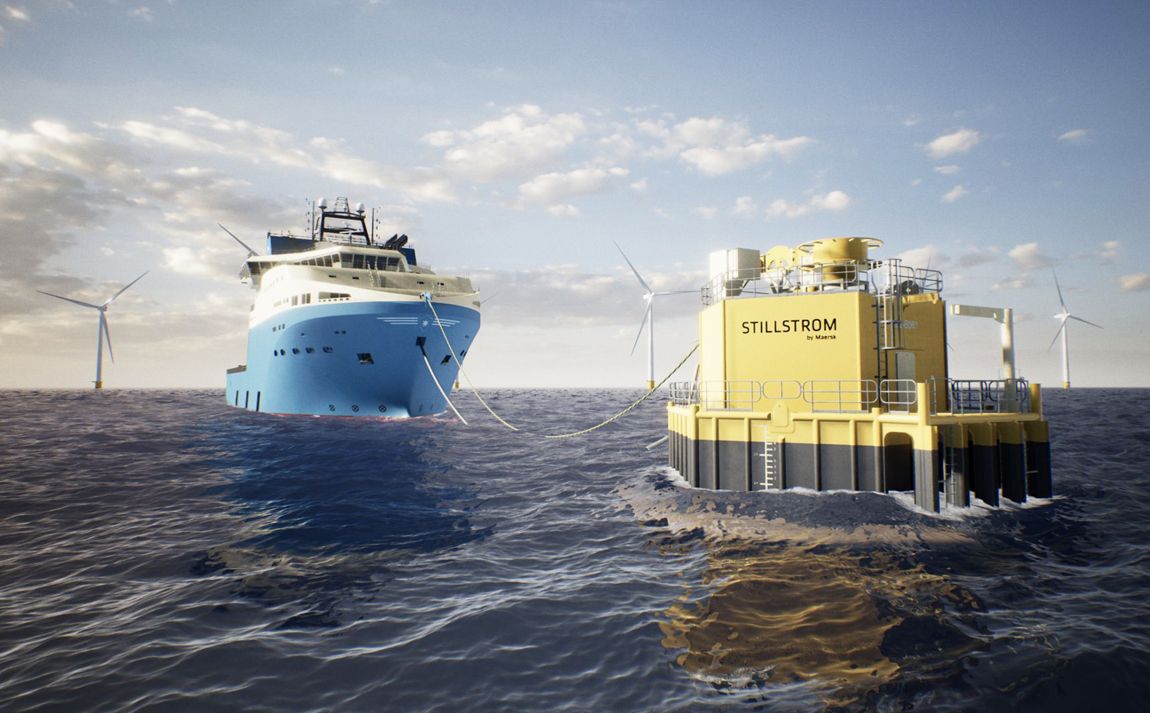 Stillstrom, a spinout of Maersk Supply Service, has developed an innovative offshore charging buoy system that connects ships to electricity generated by offshore wind operations. Open-sea electric power will help decarbonize the maritime sector by giving idling vessels a way to keep their systems running without burning fossil fuels and an opportunity for ships with battery capacity to charge.
"The mission is to build an offshore charging infrastructure for a clean ocean future," said Kristian Borum Jorgensen, CEO at Stillstrom.
How does it work? Stillstrom, which means "quiet power" in Danish, will install a proof-of-concept charging buoy at a UK offshore wind farm. Service vessels for this operation will maneuver into position and plug into the buoy which is connected to the wind farm's grid. This will supply clean power, allowing the boats to turn off their carbon-producing engines overnight.
AmerCable Systems has designed and is supplying the complex cable connection system between the charging buoy and the ship, which includes a topsides carousel reeling system with an overwater Electro-Optic quick-disconnect umbilical. AmerCable, a long-time industry leader in cold ironing ship-to-shore cables and harsh environment, offshore umbilical systems, will produce this first-ever solution at its facility in Katy, Texas.
"Nexans AmerCable Systems appreciates Stillstrom's confidence in our ability to design and construct such a complicated connectivity system," says AmerCable president Paul Davis. "We love the challenge of working with innovative companies that think outside the box."
ABOUT STILLSTROM
Stillstrom is an innovative spinout from the A.P. Moller Maersk Group that aims to tackle offshore idling emissions globally. Its offshore charging products deliver clean energy to vessels of all shapes and sizes, acting as a charging point to hybrid and/or electric vessels or as a green parking lot to the thousands of vessels idling outside of ports on any given day.
ABOUT AMERCABLE SYSTEMS
AmerCable Systems is the cable assembly and connectivity solutions group within Nexans AmerCable. Since 1997, it has provided customers with highly innovative, engineered-for-purpose cable connectivity solutions for the power generation, upstream offshore and land energy markets plus other harsh-environment industrial applications. The AmerCable Systems facility is located in Katy, Texas. Visit the AmerCable Systems web page by clicking here.
Our websites
Select your country to find our products and solutions