Nexans AmerCable awarded offshore platform cable contracts by Fluor for New Fortress Energy's Fast LNG 1, 2 & 3
Nov 14, 2022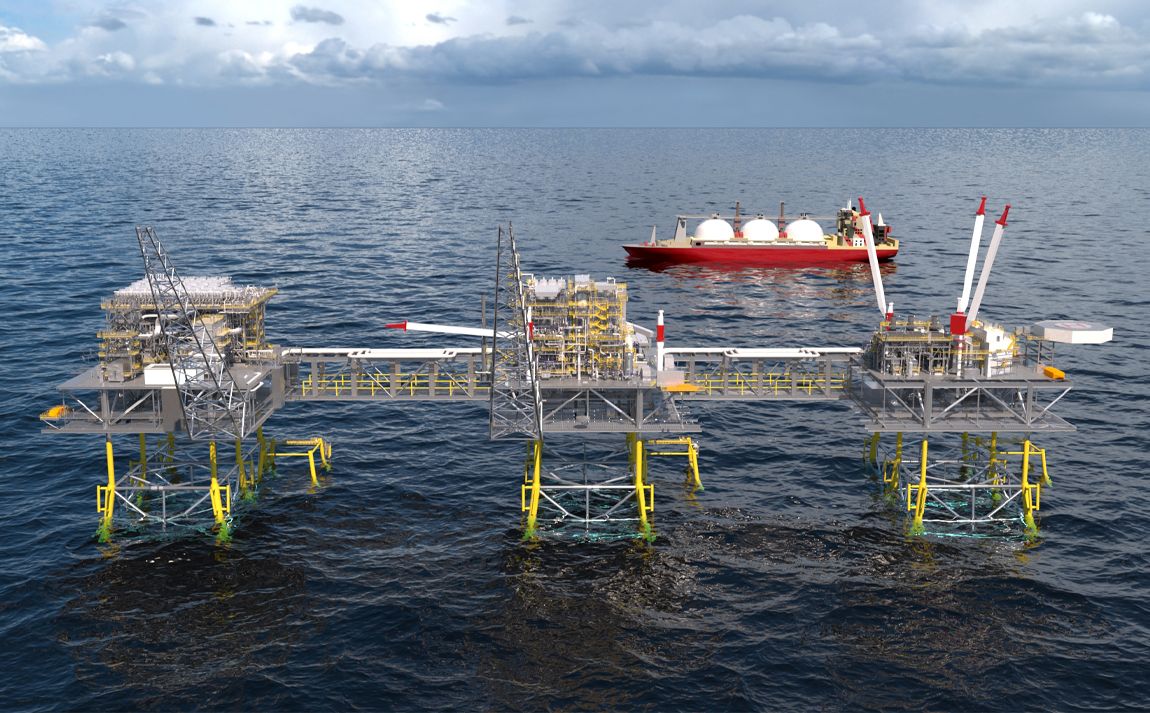 Nexans AmerCable has been awarded the topside platform power, control and instrumentation cable contracts for New Fortress Energy Inc's (NFE) Fast LNG 1, 2 and 3. These projects, designed and built by Fluor, are integrated modular mid-scale LNG gas treatment and liquefaction plants that operate on a fixed offshore platform.
AmerCable will be supplying the project with its world-class GEXOL® 331-HF fire resistant Low Smoke Halogen-Free (LSHF) cables. Fluor's LNG liquefaction design pairs the latest advancements in modular, midsize liquefaction technology based on jack-up rigs or similar offshore infrastructure. Though small by onshore standards, the plant design offers many advantages, like low-cost and speed-to-market, which are critical factors at a time of high demand for LNG. The platforms are currently under construction at Kiewit Shipyard in Texas.
"AmerCable was the first to offer LSHF cables in the Gulf of Mexico, so it's appropriate we are providing the cable package for this innovative, first-of-its-kind project," says Rudy Bright, AmerCable's Technical Sales Director for Offshore Products. "We look forward to working with the Fluor team to help make this a highly successful project."
New Fortress is planning to install its first two Fast LNG units in US Federal waters about 16 nm off Grand Isle, Louisiana. The two independent liquefaction trains at this deepwater "port" would export about 1.4 million tonnes per annum (mtpa) of LNG each.
The United States is the world's largest producer of natural gas, which supplies approximately 30% of the country's energy mix. Growth in the international market for natural gas has given rise to the use of natural gas in a liquefied form, or LNG. Liquefied natural gas (LNG) is natural gas that has been cooled to a liquid state of approximately
-260° F, for shipping and storage. The volume of natural gas in its liquid state is about 600 times smaller than its volume in its gaseous state, which makes it possible to transport at a lower cost to places pipelines do not reach. While natural gas is a fossil fuel, it's cleaner and more efficient than other traditional fuels and is seen as a key part of the energy transition movement.
All AmerCable products are made in El Dorado, Arkansas and Katy, Texas.
Our websites
Select your country to find our products and solutions